TO OUR EU CLIENTS:
Dear Clients, if you are ordering from inside the EU, please order through our Irish site
https://www.franklpharma.ie/
to avoid post-Brexit VAT charges. If you are based in the UK, please order as usual through this site. And please accept our apologies for any delays.
Results of clinical trials from sanatorium PRO SANUM
"I would like to confirm our interest in Soratinex products which we use for treating patients in our clinic PRO SANUM. We back up our statement with the excellent results of our clinical trials which prove that 18 out of 20 patients cleared up completely." Prof. M.D. Frantisek Novotny, Dr.Sc.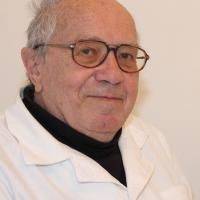 CT24 studio - New treatment for Psoriasis: Dr. Michaels products
CT24 rep. - New treatment for Psoriasis: Dr. Michaels products