TO OUR EU CLIENTS:
Dear Clients, if you are ordering from inside the EU, please order through our Irish site
https://www.franklpharma.ie/
to avoid post-Brexit VAT charges. If you are based in the UK, please order as usual through this site. And please accept our apologies for any delays.
Anne Hollowood
'The results were amazing within just a few days'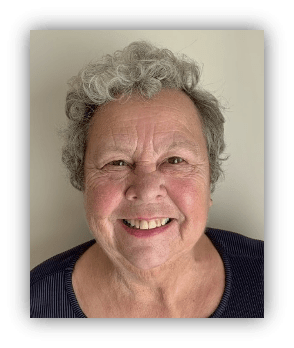 Anne Hollowood, 67, a retired nurse from Blackburn, Lancashire
Psoriasis very suddenly inflicted itself upon me whilst on holiday in Bosnia and Herzegovina in 2017. It was very hot weather and at first thought I'd been bitten by an insect on my leg. It went red and swollen and then grew worse.
 By the time I got home, the psoriasis (although I didn't know what it was at that time) had spread to my legs and lower back. Every day it seemed to get worse. I went to my GP who prescribed steroid cream and referred me to a specialist dermatology nurse. They tried me on five different strengths of steroid creams but none of them worked.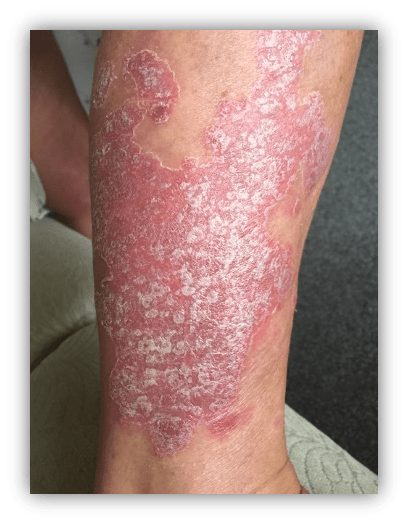 Anne's calf before treatment with Soratinex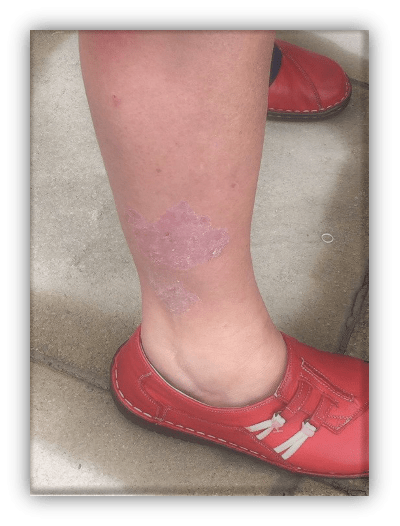 And afterwards
The specialist nurse was alarmed that nothing was having any effect. She then referred me to a consultant who sent me for light treatment at Blackburn Royal hospital. This helped a little and so I was given more sessions.
 But then it continued to get worse and I needed to see a different consultant, but there was a four-month waiting list and the psoriasis was creeping over me on my back, legs and scalp. Instead, I decided I would pay £250 to see a private consultant the following day.
 He looked on in horror, took photographs and then said he didn't know which kind of psoriasis I had. He said it could cost another £750 for tests to find out. I didn't go for that because I didn't have much faith in him. 
 A few years rolled by when a friend told me he had seen an advert for Soratinex on the internet which was backed up by a dermatologist [Professor Anthony Chu] talking about it. It was not available on the NHS and I would have to pay £72 for the three-step treatment.
 My friend said he was very sceptical about it but that the doctor had conducted trials on some of his patients and could not believe what he was seeing. 
 'Oh right!' I hear you say. 
 But I had nothing to lose. I bought a kit of the gel, cream and oil. The results were amazing within just a few days. It didn't rid me of all of my symptoms immediately, but what a difference it was making. I ordered another kit and at one point I seemed to have got rid of it completely. 
 Meanwhile, I had another hospital appointment and the consultant was open-mouthed at what he wasn't seeing. 'I didn't expect this,' he said. 'What do you put it down to?'
 I didn't' feel I could tell him because I felt sure he wouldn't approve as it can't be acquired on the NHS and he hadn't suggested it. He signed me off and said to contact him if I needed him. But I haven't needed him.
 I have had some flare ups, but I now use Soratinex for maintenance purposes when they pop up. Then it rapidly gets it under control again. There is no permanent cure for psoriasis but this has been the only treatment that has worked for me. Even my scalp gets cleared. I keep a check on it and apply the treatment at the slightest sign of it appearing again.