TO OUR EU CLIENTS:
Dear Clients, if you are ordering from inside the EU, please order through our Irish site
https://www.franklpharma.ie/
to avoid post-Brexit VAT charges. If you are based in the UK, please order as usual through this site. And please accept our apologies for any delays.
Roz Jones
'After 62 years I'm clear of my psoriasis - and in such a short space of time'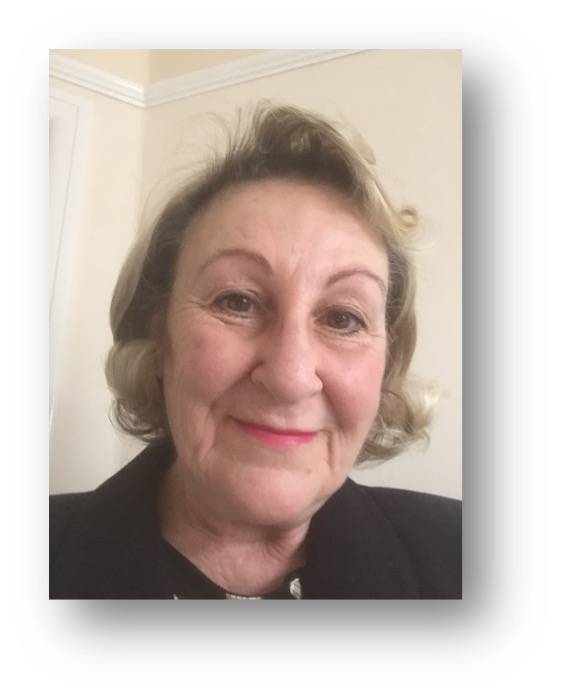 Roz Jones, aged 65, a retired medical secretary from Northampton
I had chicken pox when I was about three. My mother took me to the doctor as the 'spots' did not go.  He told her that I had psoriasis and would have it for the rest of my life. That was 62 years ago and, until I found Soratinex, he was right!
My first treatment involved being coated in a coal tar preparation every day. Things did not improve and treatment later consisted of having a coal tar bath in a vast claw-footed bath, hurrying down a cold corridor (wrapped in coal tar-stained towel) to lie under a UVA (or was it UVB?) 'sun bed'. That marginally helped in the short term.
Following those conventional treatments, I then tried all manner of odd suggestions that were talked or read about. I ate turkey and chicken skin (to no avail) and rubbed banana skins over the scales (also did not work).
I had Dithranol applied to the plaques and was then bandaged (as an in-patient). That treatment helped a little but once was enough. Steroids arrived and were hailed as curative so I dutifully applied the strongest of them all over, including on my face. They worked but also had a rebound affect; stop using them and the psoriasis was back and almost certainly worse. I stopped steroids and much later embarked on PUVA treatment which was effective for a while.
Like so many, my life was also blighted with the indignities and comments that seem to follow psoriatics around. I was bullied at school - some children would even run after me with an imaginary bell shouting 'Leper'. After that, my parents put me into a private school run by nuns, and, thank goodness, things were much better because of their kindness.
In the mid-1970, I got a job as a medical secretary at Northampton General Hospital because I wanted to become a nurse, but I wasn't allowed because of the psoriasis on my arms. I was told I wouldn't be able to scrub up and would worry the patients. There was a swimming pool for staff at the hospital and I was even thrown out of that by the life guard. He called me out and told me not to return until I was better.
I even had comments such as 'Oh you poor dear, you were burnt so badly as a child?' And, once even: 'You should cover your arms - you put a man off his pint'. I walked out of the pub in tears after that.
Then I read an article in The Lady about a woman whose psoriasis had cleared up after 60 years with Soratinex and thought: 'Why not give this new treatment a go?' I'd tried just about everything else.
I have to say that I did not apply it for a while, just looked at the bottles and jar of ointment and wondered if I could be bothered. Thank goodness I did because I can honestly say that I have never seen such improvement and in such a short space of time.  At first, my face did look red and felt warm to the touch, almost like slight sun burn but that settled and now I am completely clear.  
My arms and knees are taking slightly longer to respond but I'm so happy with the results. In the summer, I was able to wear short sleeves without worrying about people looking at my arms. I can't recommend this treatment more highly. Persevere and do as the instructions say. It is worth every single moment you spend on administering the three ingredients of gel, cream and oil.  You will not regret those few extra minutes in your life.
One final thing. Soratinex seems expensive at first, but it isn't. Once I got clear after my first set, I've only needed one small pot of cream for maintenance, and I've been almost completely clear for more than six months. It's been amazing.