TO OUR EU CLIENTS:
Dear Clients, if you are ordering from inside the EU, please order through our Irish site
https://www.franklpharma.ie/
to avoid post-Brexit VAT charges. If you are based in the UK, please order as usual through this site. And please accept our apologies for any delays.
Jamie Allen
'I'm absolutely ecstatic with the results'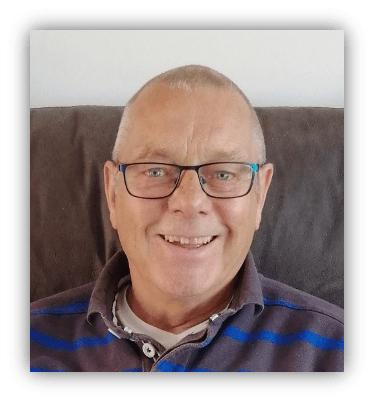 Jamie Allan, 67, retired portering supervisor, New Royal Infirmary of Edinburgh
Over 40 years I have suffered with psoriasis on my elbows, hands, knees and shins. I have tried every kind therapy including UV rays, salt cave, numerous amounts of creams, lotions, herbal medicines and acupuncture but nothing seemed to work.
I always wore long sleeved tops and jumpers, even in hot weather, and always during my working day, due to the fact that I was very self-conscious of my plaques.
At the beginning of 2019, while looking through Facebook, I saw an advert for Soratinex. I genuinely thought I'd be spending money on something that wouldn't work, but I thought I'd give it a try as I was looking forward to going on holiday in the May and was keen to clear my elbows up so I could at least wear short sleeves. All the reviews and comments seemed very promising.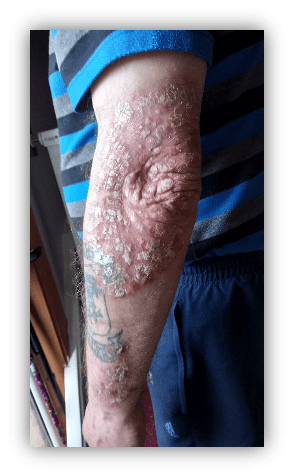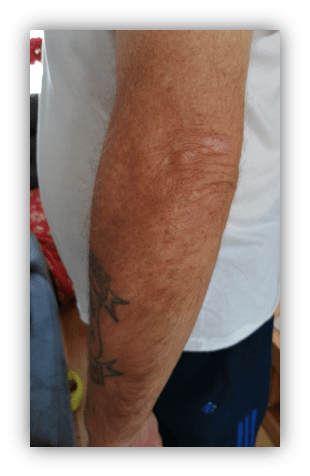 Jamie Allen before using Soratinex                                   And after using the treatment
So, I bought the gel, oil and cream and followed the treatment regime religiously for six weeks - and the results were outstanding.  It cleared up my arms and now I'm using it on my legs and shins, and they're gradually clearing up too.
I'm absolutely ecstatic with the results. Soratinex has given me the confidence to be able to wear short sleeved tops in public and not feel uncomfortable around other people. I'm hoping it will be shorts next! 
Thank you Soratinex, you have given me my life back after 40 years of hiding.