TO OUR EU CLIENTS:
Dear Clients, if you are ordering from inside the EU, please order through our Irish site
https://www.franklpharma.ie/
to avoid post-Brexit VAT charges. If you are based in the UK, please order as usual through this site. And please accept our apologies for any delays.
Mike Norman
'I'm wearing shorts again after 25 years'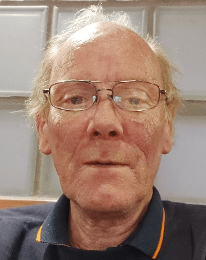 Mike Norman, 61, a classic car transporter from Milton Keynes
I developed symptoms of psoriasis about 25 years ago. I was going through the stress of a marital break-up at the time and I think that might have been the trigger.
I had plaques on the outer sides of my legs from the knee down and on my elbows, and later, to a lesser extent, on my lower back, the top of a thigh and the bridge of my nose.
My GP prescribed steroids but they would only work for a day or so and then the symptoms would come back. I would go into pharmacies try whatever the pharmacist suggested, but nothing worked.
I rarely went swimming and I didn't wear shorts because of the way people would look at my legs.
Then one day a friend of mine who suffered very badly from psoriasis told me about Soratinex and said it had really worked for him, so I decided to give it a go. It was easy enough to use and I began to see results after about a fortnight.
The plaques got smaller and my skin began to feel healthier. I kept using the treatment and after a few months I was completely clear. I've now been clear for more than eight months.
It's made such a difference to me, I feel happier - and I'm back in shorts after 25 years!
I've already recommended Soratinex to other people and I wouldn't hesitate to recommend it to anyone else with plaque psoriasis